Travel to Budapest from Montmartre.
The "Little Hungary" or the "Grand Budapest Restaurant" as you want, personally, I prefer: "Big Buda & Little Pest"
And yes here it is like in Budapest there are several facetious facets! Land of passages and rites, in a thousand years, a thousand inspirations have been brought, shared! From the Romans to the Turks, from the Huns to the new Ostrogoths, there is enough to fill your plate and get fed up! Especially since the Hungarian knows how to retain the beautiful and the good!
As for the restaurant, it is that of Buda the stilted, the hill of the Haute which knows how to get into a slum. In a century-old room that has known Zola or H.dT-L, we have been sending old-fashioned service – but not dusty, very hot please – for 40 years of Classics of Magyar gastronomy, full of vitamins and colorful! As high as his cookbooks, yes it is unknown that in Hungary, there are a thousand and one recipes! Always cooked by the guardian of tradition: Chef Domi, who learned everything on the job and who rose to the occasion with a pot spoon! The many regulars can tell you that!
On the brasserie side, and often on the very quiet south-facing terrace (without a traffic light), it is that of the mocking Little Pest, which offers itself to your taste buds! In the spirit of the famous Ruins Bar, a perfect selection of Hungarian street food and beverages typical of the very hot nights on the eastern side of the Pearl of the Danube! Share easily pell-mell: pogacsa, langos, dream charcuterie made by the little old man from the village of Visegrad (Home sweet Home) to wash down with the super white skittles of Balaton, the bulls blood reds of Eger or the well-arranged rosés. Or opt for the Fröccs: the original Spritz recipe: 50/50 white wine / sparkling water! Invented under the Austro-Hungarian Empire and hijacked by Apérol…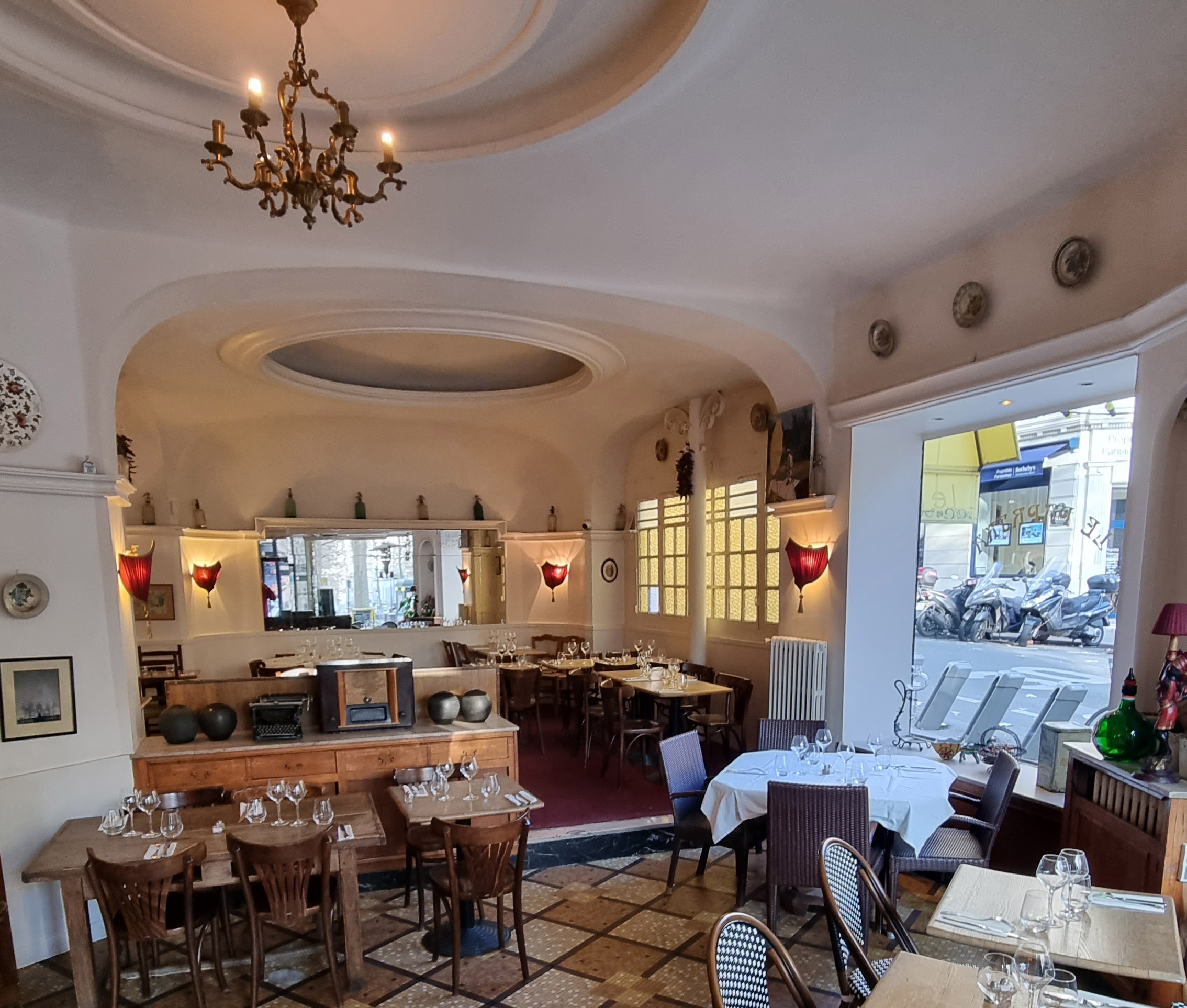 And how nice she is, the Little Pest, she doesn't forget her Erasmus friends! who will be able to find vodka from Poland, Czech beers, rakia yougo (come and try the YOUGOSpritz!)
In short, many similarities with Montmartre Paris of the Belle-Epoque!
And yes Budapest is at the center of Europe, therefore of the world, and it is above all 28, avenue Trudaine, Paris "here, it's galpi" at the restaurant Le Paprika! Spice up!